M. Hong Fei , M. Gu Kaiyuan and M. Rodrigue Againglo inspected Japan project
Release time:2019-08-02
source:
clicks: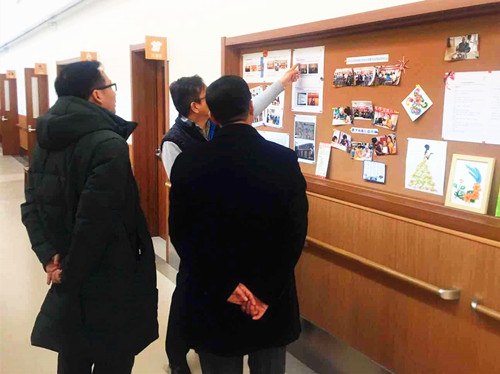 On January 15, 2019, Vice Chairman of the Executive Committee of the World Health Industry Conference, Hong Fei, the Secretary-General , Gu Kaiyuan together with Rodrigue Againglo in charge of the international affairs met with Mr. Chai Yongguang, Chairman of the Japan Medical Welfare Exchange Association, and inspected the Japanese Association's demonstration model project in Hanhe Ju . The two sides focused on the silver economic theme of the Eighth World Health Industry Congress and the development of China-Japan-Benin silver economic cooperation.
Japan Medical Welfare Exchange Association was established on November 7, 2016 in Tokyo, Japan, . Japanese Prime Minister Shinzo Abe specially delivered a congratulation message after that establishment.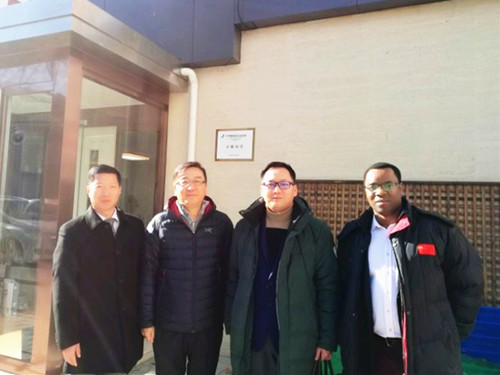 Faced with the inevitable aging society, China and Japan work together to learn from each other and win-win, which has become the inevitable choice of history. The theme of the 8th World Health Industry Congress is to open a new era of global silver economy and seek a new future for the world health industry. The convening of this Congress also ushered in new opportunities for win-win cooperation between China and Japan. We made great discussions on future challenges.
World Health Industry Conference's news dep.
January 16, 2019,
In the previous:Deputy Mayor of Cotonou (Benin) Visits the Secretariat of the "WHIC"
The next article:The Shanghai-Italy Chamber of Commerce has become one of the launching units