Strengthen participating Enterprises Credit Management
Release time:2019-08-02
source:
clicks:
"World Health Industry Conference"Strengthens participating Enterprises Credit Management
BEIJING news: On November 28, 2018, in order to strengthen the credit management of cooperative members and participating enterprises, the Secretary-General of the "World Health Industry Conference", Gu Kaiyuan, Vice Secretary-General Pan Yongan and Assistant Secretary-General Rodrigue AGAINGLO, visited the credit management service institutions of the China Investment Association for a meeting.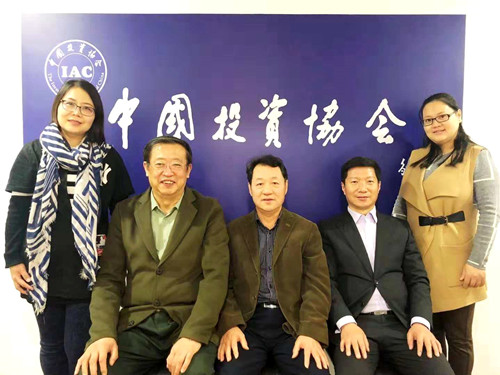 The Secretariat of WHIC and its delegation visited the China Investment Association
Chen Yaxiang, an expert in credit management of China Investment Association, director of credit management service organization and Zhao Yan Vice director, respectively introduced the basic situation of China Investment Association and credit management service organization. The two sides held talks on social integrity, business integrity, enterprise credit rating and credit certification.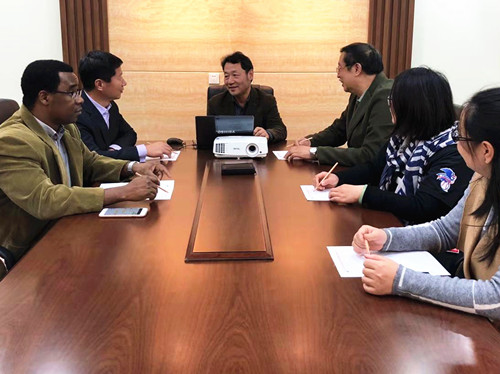 The Secretariat of the WHIC is listening on the construction of credit system
At the meeting, the two sides believed that strengthening the construction of credit system in the field of medical and health is of vital importance to the implementation of the "Healthy China" plan and the realization of the "Health for All" strategy. It is believed that third-party credit management institutions play a unique role in the credit rating and credit certification of the medical and health industry. It is of great practical significance to strengthen social supervision, enhance the information transparency of medical and health institutions, objectively and impartially display the credit status of the industry. It is believed that the World Health Industry Conference (WHIC) needs to regulate itself in the process of continuous development, and at the same time promote the standardized development of the large health industry. Especially in the aspects of quality system certification and enterprise credit management. The cooperative and participating enterprises of the World Health Industry Conference are strictly checked, and in the spirit of being responsible for people's health, they contribute to the realization of the social ideal of "healthy China" and "the World is prosperous"
It is reported that China Investment Association ( The Investment Association of China, IAC) It is a national social organization registered by the Ministry of Civil Affairs of the People's Republic of China and has the legal personality of an association, and is an authoritative and comprehensive social organization in the field of investment and construction in China. Its competent authority is the National Development and Reform Commission. At present, the Association has more than 1000 members, including state-owned, private and foreign-funded enterprises, as well as experts and scholars, covering almost every industry. China Investment Association, under the guidance of the National Development and Reform Commission and other relevant departments, will thoroughly implement the Scientific Outlook on Development and adhere to the service tenets. Remarkable achievements have been made in serving the country's economic and social development and reform, in serving its members and various investment subjects, and in improving the level of investment project management and the effectiveness of investment services.
World Health Industry Department News:
November 29, 2018
In the previous: China "Wulong" national launching conference
The next article:Deputy Mayor of Cotonou (Benin) Visits the Secretariat of the "WHIC"